A couple of days back, our very close friend shared with us an incident that happened to her. She was furious with her online shopping experience. She is young, and this was her second attempt to shop online. The charm of comfort attracted her buying online, but unfortunately, she wasn't aware of the precautions before continuing to shop online. This incident prompted us to discuss the safe ways of online shopping for our readers this week.
For us, a pleasing online shopping experience is a combination of both safety and convenience. Online shopping is booming across the globe. In fact, according to WebAlive, eight out of ten Australians shopped online as of 2019. And nowadays, because of the self-isolation rules, more people are buying online as they work from home and avoids crowded places.
From online clothing and shoes to groceries, the experience is convenient for many. While for others, like our close friend, causes considerable trouble. We believe that our later generation should know about the scams and how they may prevent themselves from it.
In this blog post, we're sharing five tips to make your next shopping experience satisfying for you.
1. Avoid bulk buying from a new retailer.
Did you ever got delivered a distinct product than the one you've ordered online? Or have you experienced a late delivery for a product you've bought on the website?
It's common to experience issues similar issues with the online delivery. But it leaves a sour memory, and if you experience it frequently, you've already lost your trust in online shopping.
We've faced these troubles too, even with our trusted retailers, though they eventually compensated well. If you're shopping first time with an online retailer, try to avoid shopping in bulk. Shop a single piece of each item you intend to buy and allow enough window for your deadline. Monitor the retailer's performance, and once it gets delivered to you, check whether the product meets your expectations. Order more if you're satisfied. At least this will prevent you from losing valuable money.
2. Check the retailer's credibility.
We believe some of you already have a habit of checking reviews and feedback about a retailer. The existing customer's opinion about the retailer is a reliable predictor when shopping online.
"You cannot open a book without learning something." Confucius

Tweet
Another way we often used to measure the reliability of a retailer's service is to go through its social sites. They tell us about the reviews on specific products, the estimated number of people who know the brand, and the attachment of the brand towards the community. Means, you can get a feel of trust by looking at their social pages.
3. Avoid shopping on a public wifi.
You're out of home and connect your device to a public wifi. While drinking the hot cup of cappuccino and swiping your social newsfeed, a mind-blowing sale of your favorite pair of shoes come across. You don't want to miss out!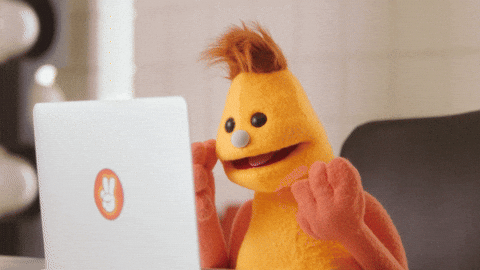 If you've ever been a victim of fraudulent activity on your bank statement, the chances are that you may have shopped using a public wifi.
Luckily, we've never experienced a fraudulent activity or stolen information, probably because we rarely used open hotspots in the past (that's what we learned); however, if you're interested to know how this is dangerous, HERE is the guide.
4. Do not save payment information on the website.
You're getting the convenience of pressing the 'Save' button for the next time because it's annoying to bring your credit card out of your wallet every time you make a payment on a new website. But, did you know that your payment information, especially the credit card details, are highly sensitive for hackers around the web?
We've naturally feared the thought of keeping our payment information on different websites. And that's why we explored safe shopping ideas, so we're sharing an excellent method HERE. Instead of saving your card details on a website, better to secure them on your web browser. As often our devices are secured with a passcode (that's very private for almost anyone!), we're incredibly relieved!
5. Use a credit card only.
If you're like us, who keeps pulling out the debit card every time making a purchase online, then you should consider changing this behavior. Why? It's safer to use your credit card for online shopping because it's easier to dispute the charge if it's suspicious or if you received entirely different products against the one displayed on the site.
We've heard this tip to do safe online shopping from word of mouth. However, we found a detailed discussion HERE, which could be extremely helpful to you for understanding how it works.
Conclusion
In the online world, you're no different from others if you're leaning progressively towards the online shopping. The convenience of purchasing while you're lying on your favorite couch is fair, and we advocate online purchasing, so you spend quality time with your loved ones rather than running after sales all over the giant shopping mall. Though with the sharing of personal information online, always remember these five ways to make online shopping experience valuable for you.
We were talking so much about the shopping in our post, so before we go, we'd like to include a funny quote we came across at Brainyquote.com.
"Why would anyone steal a shopping cart? It's like stealing a two-year-old." Erma Bombeck

Tweet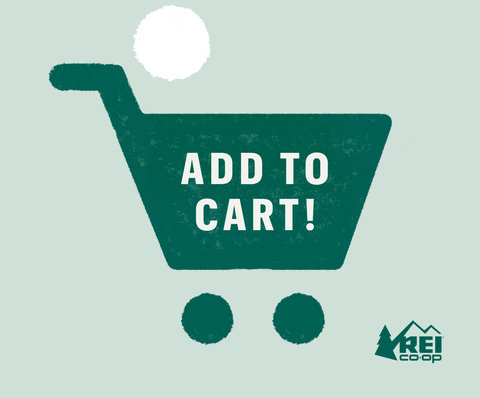 We hope you enjoyed reading our post 🙂 Share as much as you can.
We encourage you to leave your thoughts down below if you're aware of any other ways to safe online shopping.