How do you start your day? I'm specifically asking about the first food you eat or drink in the morning. There are many options: A Glass of Water, a Coffee, a cup of Green Tea, an orange juice, or maybe a fresh fruit or an energy drink. Some of you prefer not to have anything at all until lunchtime!
But I have no choice other than having a full hot Mug of White Tea, the first thing in the morning. You know, Caffeine! According to ncl.org, the consumption of Caffeine is so widespread that 85% of the total population in the US drink at least one caffeinated beverage per day. It's the world's most consumed beverage. But why do people need Caffeine every day? Because this 'pick-me-up' beverage does wonders when it comes to coping with your tight routine and keeping on toes throughout the day. Ok, so you have to work hard in life.
Back to what I was about to tell you: me and my husband's BUSY routine. When I say busy, that doesn't mean I'm Whiny; I love being on toes and having tasks hour by hour. That's something I'd advocate forever. Even if I have nothing to do at all, I'll still keep doing something in my mind! And this may happen to you as well often.
For example, when I lost my part-time job about four months ago due to the pandemic, I told myself, 'Now what?' Like seriously, I had the choice to find another job for myself, and I did apply for the vacancies even when there weren't many available due to the Lockdown. But, my caring husband advised me to take a bit of rest since I continuously worked and studied for three years with bits of annual leaves during those years.
So I set myself to routine house chores, doing extra work such as cleaning the wardrobes and cupboards more often, and cooking and baking new meals regularly. But that wasn't enough, so I began spending more time on Facebook groups, making new friends and joining groups that I wasn't supposed to. I won't go in detail; the bottom line was that I was riding a bike that was too fast too dangerous because this social media addiction is something! Whether it be Facebook, Instagram, or YouTube. And that's for nothing in return!
Anyhow, my husband is experienced in keeping me off from this addiction. And likewise, I give him a bunch of respect by listening and understanding him. He asked me to begin something that I admire to do that I've been intending for a long time and still holding.
So what was the next thing that hit my mind? It was Blogging! I'll talk in the later posts about how I started blogging, what the motivation was, and how to start a blog and earn it by working from home.
Related: WALK OF LIFE # 1: OUR BLOGGING JOURNEY SO FAR
So I found out what was desired in my life: BLOGGING. I needed more positive and mentally easing thoughts. Something to soothe mind and soul. And writing tops the ladder. Blogging changed my perspective, my opinions and thoughts. It brought positivity in my life, and, above all, it keeps me so active throughout the day that I couldn't think of anything negatively. Moreover, my husband took the already-busy schedule to a new level, and that was, that he started our YouTube Channel. Now that's even more work! Thanks to Editing, Publishing, and Promoting. Recording is just the beginning.
Along with all of these, another significant work is studying full-time. Studies don't trouble me often, though a couple of times triggered anxiety! (If I overload myself with too much study time). Let me know in the comments if that ever happened to you!
Related:
WALK OF LIFE # 7: A DAY IN THE LIFE OF A STUDYING BLOGGER
7 BEST WAYS TO MANAGE EXAM STRESS
And if you've been following me ever since I blogged the first time, just as my talented WordPress friends Pooja G. and Nabeela do, you've known that I have two sweet kids. A two-year-old and a 7-year-old.
Every day my husband goes to the gym, exercises at home, and don't forget, his full-time overnight job.
10 QUOTES THAT WILL MOTIVATE YOU TO LOSE WEIGHT WITH PICTURES
WALK OF LIFE # 4: MY WEIGHT LOSS JOURNEY
And most importantly, everything has to be done by Friday, which means we keep ourselves completely off from work on the Weekends to spend quality time with our kids and other family members.
But how do my husband and I manage all this throughout the week? Do we have some magic stick, or we hang a wonder locket on our neck? No, this all comes down to just one thing: SMART PLANNING, meaning planning ahead for the upcoming week.
Is it possible to keep ourselves consistent with the plan? Well, we all can try at least! I don't say we stick to it. We're quite flexible to the changes and unforeseen circumstances. It happens to everyone, of course. Just as this week, my elder son had a minor injury while playing basketball at school, so we had to postpone our planned recording for our YouTube Channel on Monday since we received the phone call from his school notifying us of the incident. Later that day, we planned the alternative day to shoot the recording, which was today.
Related: WALK OF LIFE # 2: A SURPRISE LAUNCH, SON'S YOUTUBE CHANNEL
At times, the kids want more time and attention from both of us, and other days it's different. So, it's impossible to stick to the plan ahead of the time. The only way we're able to make those targets is to find an alternative time to complete the same task.
A beautiful Reminder:
"The more time you spend contemplating what you should have done… you lose valuable time planning what you can and will do." ― Lil Wayne, rapper

Tweet
So make it your habit. If you want to get organized and you're someone holding hectic schedules throughout the day with a ton of unfinished tasks, plan from now. Plan in your mind, and if you think you'll mix up or forget, then get a pen and paper and stick it on the spot, you probably spend the most time at home. Complete your tasks in parts and create a variety of tasks rather than holding just one task for 8 hours! You'll get too bored!
So that was it for today. Again, I hope that my post helped you in some way or the other.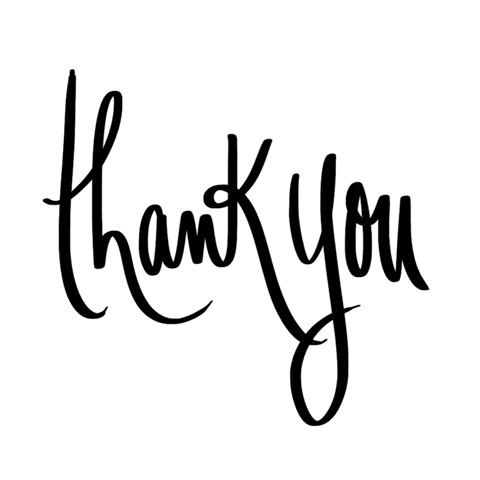 Feeling lonely in the weight loss journey and want to get some motivation? Join our community of healthy and cherishing ladies on Facebook here: Pink of Health-Healthy Body, Happy Mind
Follow me on Instagram to get regular updates and share this post with your friends!