Disclaimer: I'm in no way a professional medical advisor, expert, or a fitness professional. I share my experience of the natural weight loss journey on this blog. No action should be taken solely on the contents of this website.
This post contains affiliate links. As an Amazon Associate, I get a small commission from qualifying purchases (at no cost to you) if you purchase something through the links provided that are signaled a captioned image.
Today, I'm writing this post to tell you a secret, a key to a locker that no one on a weight loss journey can deny. If you completely understand the importance of active life and eating a healthy diet, yet you're unsure of where to start, this blog post will make it clear. In this post, I'm throwing some light and sharing my secret on reducing my waist from 54 inches to 36 inches within one year.
In this post, I'll discuss:
If you've done enough research on the whole weight loss and healthy lifestyle thing already, you're probably aware by now that Weight loss happens with the combination of two actions: Exercise and Healthy Diet.
Today, I'm going to tell you how you can manage to stay healthy and lose weight by following simple diet plans. But remember, a regular diet plan was not the only factor in my weight loss; therefore, I'd recommend you to keep this diet plans inline with your regular exercises and activity.
Related:
How to Select the Right Diet?
When I was Obese, I was in the same position as you're in right now. I went on searching the whole Google to get the answers to my questions. Many people say Google has the answer to pretty much everything you look for, and as expected, I got overpopulated with the answers. Sadly that doesn't always help since there are masses of weight loss plans out there. Some focuses on reducing appetite, restricting calories, and fats while the others make you starve for the regular food.
The whole search engine confused me even more, so I ran to my fitness instructor, who has always been helpful and readily available for my answers at the gym's office. I bombarded a long list of questions on him: What do I eat, which diet I start? Keto, Mediterranean, The-Ultra-Low-Fat, The Atkins, etc. He answered me: The one free of preservatives and processed food.
Which Diet I Followed?
I researched a little more, and I finally got all my answers from the Healthline website. I chose a combination of two: Intermittent Fasting and The Paleo Diet.
Comparison of Various Diet Plans
Before I tell you what a Paleo Diet and Intermittent Fasting is and why these two were the most valuable for me, let's get the facts straight first by comparing five popular diet plans you've heard. (I took the below data from the Healthline website).
1. The Vegan Diet
Veganism is one of the most popular ones that many people recommended me. It restricts all animal products for ethical, environmental or health reasons.
Since I researched, I was quite impressed with this diet concerning its many health benefits. But, since I'm a Non-Veg by birth, the diet did not offer much flexibility, restricting me to completely change my food habits while the other diets weren't.
2. Low-Carb Diet
This diet is a popular one too. It involves limiting carbohydrate intake per day and restrict food such as grains, legumes, fruits, and breads as per Mayo Clinic. The Ketogenic Diet (aka The Keto Diet) shares many similarities with the Low-Carb Diet and Atkins Diet.
Impressed by its significant health benefits for diseases like high cholesterol levels, blood sugar levels, and insulin levels, I followed this diet for about a month or so, but soon discontinued since I began feeling unwell and fatigued.
3. The Ultra-Low-Fat-Diet
The diet restricts fat consumption to less than 10% of daily calories. It's mostly a plant-based diet and restricts the intake of animal products.
Since I was massively obese and wanted to get my figure back soon, the fact that significant weight loss can occur with this diet strikes me at first. The lack of variety and intake of many healthy foods did not let me stick to it for long.
4. The HCG Diet
The HCG Diet is an extreme diet where you can lose 1-2 pounds per day. It involves taking HCG supplements.
Yes, I was craving for an attractive body shape, yet I chose not to take any supplements to keep my weight loss natural just because I didn't want my body to starve for too long.
5. The WW Diet
Formerly known as Weight Watchers, this diet is among the most popular diet plans. It restricts you from eating within your set daily target to reach ideal weight.
With its lack of flexibility to include junk foods at times, the other factor that I did not choose this diet was because of expensive subscriptions and the continuing expense of dietitians for a long time.
You're now well aware of some well-known diet plans people follow regularly. Let's consider the main facts about the Intermittent Fasting and The Paleo Diet.
Intermittent Fasting
This diet involves cycles between periods of eating and fasting. It's currently among the most popular fitness trends and requires a simple change to your lifestyle: Eating pattern. All you have to do is to schedule your meal times and practice voluntary fasting between the intervals.
The research shows that the weight loss results are evident in those who periodically followed this diet, and that, of course, includes me.
If you'd like to explore the science behind Intermittent fasting, get these books from Amazon:
Beneficial impacts on Health
Before I move on to why I was considerably impressed, let's consider the many beneficial impacts of this diet on your health:
It requires absolutely no change in your regular meals and the types of food you eat. So, if you're someone who loves to take fruits, green vegetables, and a variety of grains and meats, this diet is quite flexible and reaps your weight loss benefits.
It's flexible in choosing fasting hours, whether it be a minimum of 8 hours or even 12-16 hours a day. You can select the best-suited time for fasting. Whether it be overnight when you sleep, or the daytime between breakfast and dinner.
Fasting has been a practice by the ancient hunter-gatherers. So, functioning without food has kind of evolved in human nature, and that's why it way easier to adapt this diet in contrast to several other diets.
You don't have to starve in hunger throughout the day, as you can intake liquids such as water, tea, and coffee while you're fasting. All you should do is to avoid a meal.
If you practice fasting due to religious or spiritual reasons such as Islam and Christianity, this diet won't affect your eating habits much.
How to Follow this Diet?
I've learned Three Methods of Intermittent Fasting on the Healthline website. You can view those methods here. But after consulting my GP, I made up my own Method, call it the 8/8/8 Method. Here's how the Method works: Fast 16 hours every day in two intervals and eat 8 hours in between. After breakfast, I begin fasting until dinner, i.e., from 12 PM to 8 PM. Then, eating my regular meals and fasting back again from 4 AM until breakfast.
You can alter the time to whatever best suits you. My schedule may seem weird because I work overnight and rests throughout the morning.
Why pick the Intermittent Fasting?
To keep a healthy body weight and to further achieve my target weight, I practice Intermittent Fasting. One of the significant reasons is because it doesn't require me to change the foods I eat regularly, preferably a simple lifestyle change of 'when' should I eat was crucial for weight loss.
Eating healthy is simple, but maintaining it would be difficult for me since planning and cooking the healthy meals require significant time that I wasn't ready for with my full-time job and two kids.
Just as many other diets, Intermittent Fasting should only be started after careful consideration of other underlying conditions. It's always best to consult your doctor before starting on any sort of diet.
The Paleo Diet
I've been on the Intermittent fasting with the specific goal of shedding the additional body fat and practice a healthy lifestyle. Since I mentioned earlier that I followed two diets, the other diet is the Paleo Diet.
I initiated this diet with the pure intention to get myself free of acidity, heartburn, and indigestion I often used to experience when I was Obese. After some research, I found out that this diet is recommended for weight loss as well.
Let's begin understanding the Paleo Diet first:
What is The Paleo Diet?
The Paleo Diet involves eating the same foods our ancestors and hunter-gatherers used to eat in ancient times. 'Paleo' means 'old' or 'ancient'; a diet plan includes eating lean meats, fish, fruits, and vegetables and excludes processed foods, grains, legumes, and dairy products (according to the Mayo Clinic).
An Interesting Concept
The primary concept of this diet is quite historic yet simple, based on the idea that the human body does not genetically support the modern diet that came from farming practices. Hence, this mismatch relates to the higher prevalence of obesity and other disorders and diseases in modern times.
The concept itself was quite interesting because I strongly believe in the evolving process of humans from ancient times to modern age and the way food is associated with it.
Since I've been experiencing heartburn, constipation, high cholesterol, and indigestion since teenage, I was desperate to find answers. For an unknown reason, the logic behind this diet plan strike my thoughts and rapidly incorporated in my mind.
The Diet
I began avoiding processed foods first, such as the canned Tomatoes, preserved bread, and canned Chickpea. I further stopped eating any food left in the fridge for the next day. Furthermore, I reduced the intake of grains and legumes, the Red lentils (one of my favorites), and Chickpea and kept only the home-made wholemeal Wheat Bread in my diet. I mostly ate home-cooked fresh food but kept my regular consumption of dairy products for evening tea and Yogurt. I stopped using any sort of refined sugar and sweeteners available in the market.
So, I should say that I followed a more modified version of the Paleo Diet without being rigorous on any of my diets. The most crucial factor is to reduce the intake of the specific foods rather than completing getting off them because grains and other legumes are among the best sources of fiber, which in turn is useful for constipation.
The Pleasing Part
This diet attracted me the most because it was modifiable to some degree, and it was quite easy to adapt to my regular meal intake since I ate skinless Chicken most of my life and included plenty of green vegetables in my diet.
The Paleo Recipes:
If you're ready to change your lifestyle on a Paleo Diet, these books from Amazon will save your time for planning the meals:
Results
I finally got rid of Acidity, Heartburn, and Indigestion after two months of consistently following this diet! And never caught again!
The Bottom Line
There are many diet plans available to you out there. Some of them can help you lose weight while others just offer the health benefits. When you think of a Diet plan to follow, remember first to clean your kitchen of unhealthy temptations and keep your exercises and daily activity as regular. Then research the various sorts of diets you may follow, considering your strong temptations, flexibility, and ease to keep it long-term.
If you follow any diet rigorously, you might be able to keep it short-term, but unfortunately, that won't help much because you need to be consistent on any diet for a long time to maintain your weight.
Among many other diets, I've found it quite simple to follow The Intermittent Fasting and The Paleo Diet though the ball's in your hand as to which one to choose for yourself. No diet is fit for everyone, so I hope you keep your health in mind and consult your doctor once before trying out a diet.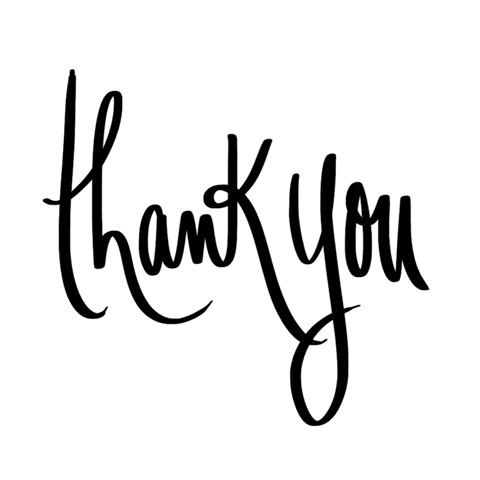 Take care of yourself and stay fit for the days to come!
I hope you enjoyed reading this post. Leave a 'Like' and Share it with your friends.
Can you tell me which diet you'd first begin your weight loss journey with? Leave your thoughts in the comments below.
Loving this post? Share on Pinterest:
RELATED POSTS