You may have exhausted all the episodes of your favourite TV program, a season or two (on Netflix or Amazon Prime) is already completed or…. constant swiping of your social newsfeed may have suddenly got extremely uninteresting for you. These activities usually dominates your usual life, but while in quarantine, may fail to entertain you.
About a month ago, COVID-19 forced our family to stay at home. We are studying online, kids avoid attending the school (surely to prevent themselves from the virus) and unable to visit the nearby playground. Basically, we are QUARANTINED at home! Our quite relaxing days (in the beginning) gradually turned into bored, tiring days. The worst part, our boys began to demand food like ten times in a day! (aside from the main meals) since they were feeling incredibly isolated.
We then transformed our boredom into these 10 activities that made a massive difference for us and we can't wait to share them with you!
Whether you think of growing own vegetables in your backyard, plant fragrant florals, or merely trim the grass yourself, gardening will amuse you forever. If gardening is novel for you, tons of YouTube tutorials will help you learning. So be productive, fold your sleeves up and start digging right away! It's both fun and adventurous.
In fact, gardening is known to promote health benefits such as home-grown vegetables are healthier and burn calories (we surely love this to our maintain weight goals!) and strengthen your bones. Additionally, gardening may have mental benefits, relieving stress and elevating mood are few of them. Sounds great right? And if you wish to make it your hobby, remember it takes dedication that's quite worth it!
2. Try new recipes
Tired of cooking the same meal every day? One incredible way to engage yourself in quarantine is to ditch the same, boring recipes for good. Replace the pricey takeaway foods with home-made meals. Home cooking in itself is an excellent start to a healthy lifestyle. It's even cheaper and inexpensive way to tackle boredom, so saves for a rainy day!
Tons of creative recipes are available online to try a new Pasta (in fact viral these days) and we can bet…you must be already craving for it!
Try our top pick site, tasty.co. We cherish their cooking tutorials since they're both easy to understand and mouth-watering.
3. Declutter your home
Ever looked around your room and felt extremely overwhelmed by the clutter surrounding you? While you're isolating, surely it's a good idea to pick up all the trash out of your home. Better late than never.
We felt immensely relieved after finally decluttering our roof cabinets this March (mark it, 2020!). You can't even imagine the amount of unnecessary stuff we got rid of. Even our backyard and garage had so much to throw away! (a broken chair is just one of them).
If you're starting from the scratch, decluttering and re-organising could consume much time and effort. You can do this in parts, so start with the bedroom, and then proceed for the other rooms of your house each day.
We've been using these garbage bags, available at Aldi stores, from 2 years and since they're incredibly effective in holding the trash, we love to grab them every time we declutter our home.
4. Start your workout routine at home
Your fitness routine may have somewhat affected due to social distancing rules. As the gyms closed down in the beginning of March, we were quite anxious about our fitness (Us and gym are like two peas in a pod!)
Whether or not you have gym equipment at home. Either way, you can work out during self-isolation to keep yourself healthy and fit. Unpack your boxes and build your fitness routine at home. Work out or go for a solo walk, running or jogging.
Exercising not only open up your muscles and relieve stress on your body but also will help you to maintain your weight goals and to keep your body in shape.
5. Home Yoga
If you're like us, who never had a chance to start a yoga routine, bring it on right away. For some of you, social distancing has indeed even effected yoga classes.
Get the benefits of yoga while you're self-isolating. A regular yoga routine may retain many physical and mental benefits to you. It could relieve your stress levels, maintain metabolism and increase flexibility. Regular meditation could improve your breathing and anxiety levels (they're pretty high due to the current crisis).
6. Build a daily skincare routine
Starting a daily skincare routine will help you get through this time while self-isolating. You'd probably stressed about losing your skin glow because you've missed a few facial therapies due to social distancing rules. Collect a few essential items to begin your skincare routine (facial cleanser, toner, facial scrub etc) and add it into your daily routine to keep up with the isolation.
We regularly use Neutrogena and Garnier, since we like to stick with the products that suits our skin type, so we suggest to get to know your skin type first before deciding on a product.
7. Get closer to God
COVID-19 has certainly placed an extraordinary anxiety for all of us, and we personally believe that keeping your faith and getting to be closer to God will, undoubtedly, help you deal with the anxiety and stress.
Pretty much like us, if your incredibly occupied routines have already forced you to skip a few prayers, time has arrived to catch them now. Building a daily practice of spirituality will fortify your faith that bad times doesn't stay around forever.
8. Get capacity back on your phone
In case you're a bit like us and you're so caught up with the active life, you'd have no time to chuck the waste of your emails and messages. Indeed, piles of photos in your phone and the unwanted friend's list on Facebook has always bothered you, then the time, at last, arrived! It's not as simple as it sounds like, as this process might take several hours.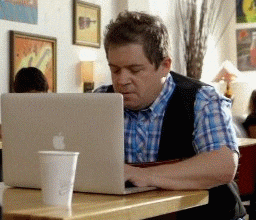 We're pretty sure that by the end of it, you'll not only get desirable storage on your phone, but way better efficiency of your device and a great relief.
9. Re-arrange your room's furniture
Well, this one is undoubtedly an interesting pick for you, after all, you're mostly staying at home. Re-arranging furniture won't only refresh your mind but makes it creative too. Those items you found unnecessary while decluttering your home may now fit purposeful for you.
We were extremely bored with the way our furniture was arranged in the living room. Hence, we decided to re-arrange our living room (thanks to the renovation program on TV, we thought why not today? After all, we've to spend the following days staring our furniture!
10. Build profound relationships
Last, but not the least. In fact, it is highly recommended for you to avail this time and build deeper connections through productive communication with your family members and close friends. In this crazy, hectic life, you may be missing on the precious time your family starves for. Try to bond up with the members you're usually less connected with.
Get connected to your kids and play with them, speak to your parents and get to know of their needs (even if you just tell them that you love them unconditionally). Your close friends, siblings and even your partner will surely be impacted with these magical moments.
All in all, we've made a massive difference in our new temporary life (being quarantined). Now the ball is on your court which activity you'd begin with 🙂
Can you think of an activity you consider both interesting and helpful, apart from the ones in this post? Let us know in the comments box below.